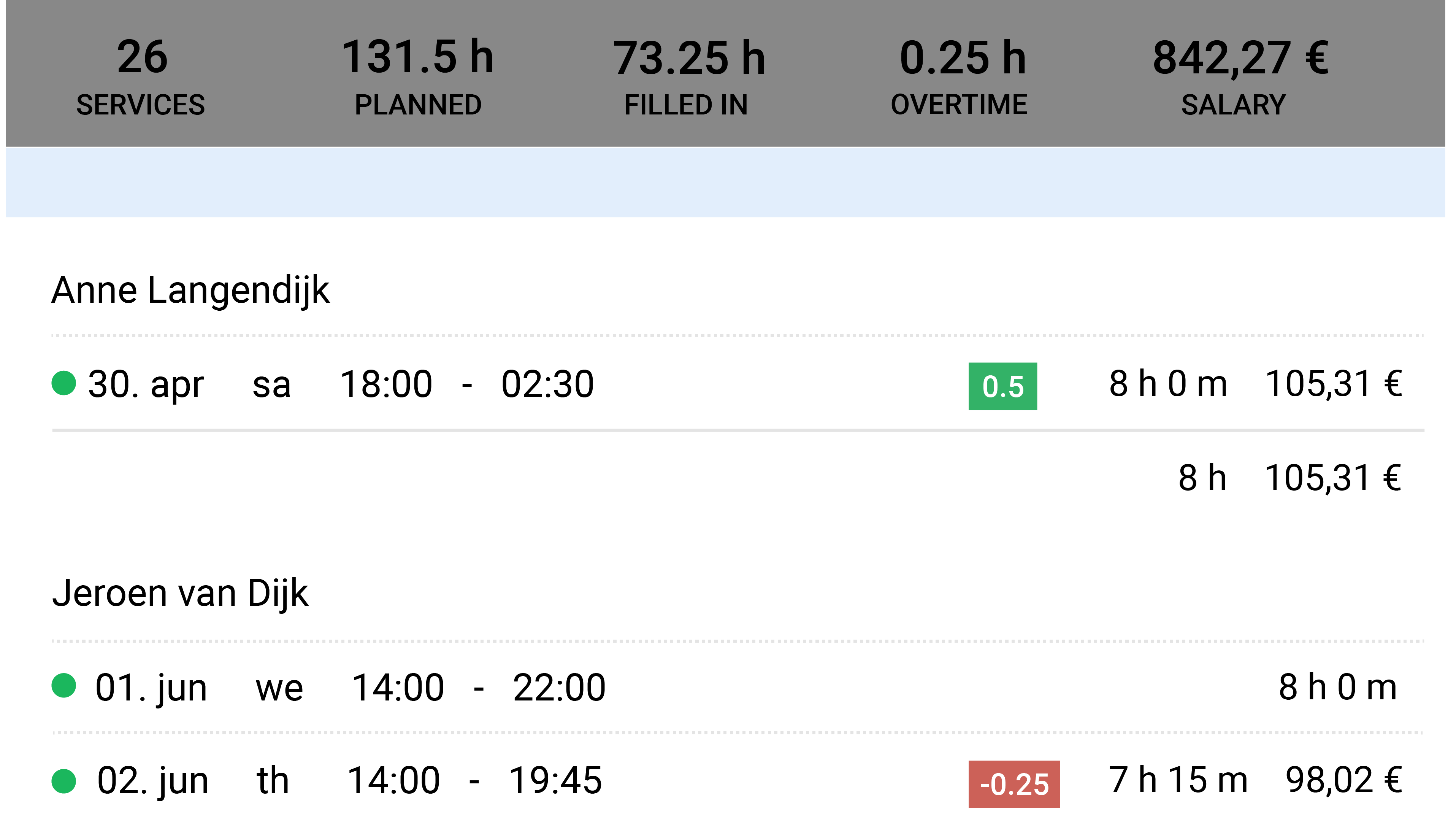 Let employees report their hours worked directly online. Keep control of yourself and prevent fraud by approving or disapproving the hours. ONDURO automatically calculates the wage costs, travel costs, and allowances.
How does it work?
What does the time registration yield me?
Prevent fraud and errors in the number of hours specified
Manage hours directly online, no cumbersome hassle with paper
Extensive reporting and filtering options
More options, more flexibility
Choose the tools and features that suit your working method.
We are happy to advise you on the optimal one.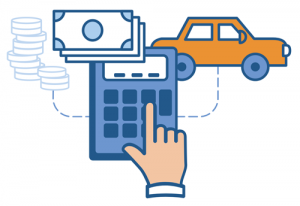 Wage calculation
AUTOMATICALLY CALCULATE TRAVEL COSTS AND SUPPLEMENTS
If desired, ONDURO automatically calculates travel costs based on postal codes. Other costs can also be easily submitted via the timesheet. Moreover, ONDURO can automatically calculate eg. weekend allowances.
Cost center
GRANT TRAVEL COSTS PER SECTION OF THE ORGANIZATION
By dividing hours and expenses by cost centers, you can allocate costs to different parts of the organization. For example, you can gain insight into the costs of a department compared to the entire organization.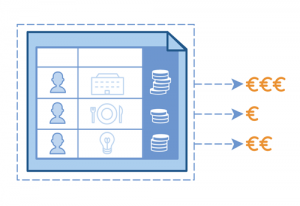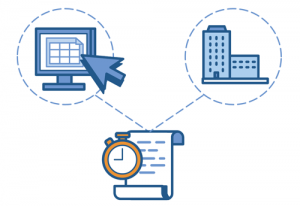 Download & export
GENERATE HOURS WITH ONE CLICK
Effortlessly export the approved hours to Excel and forward the report to the personnel administration or accountant.
Do you want to outsource the payment of employees? ONDURO has a partnership with Tentoo in the field of payrolling. Contact us for more information.